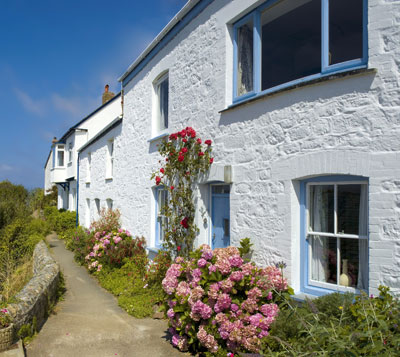 By offering a holiday home, you have launched yourself into the hospitality and leisure industry! In an increasingly crowded market, your property has to offer that little bit extra - something to differentiate you from the competition.
So - how can ALFRED SMITH help you achieve this?
Our aim is simple: to offer holiday home owners practical advice on how to maximise the appeal of their property to new clients and ensure that you keep your existing ones. We help you to create a relaxing, comfortable and welcoming environment for your guests so that they will want to return time and time again.
We are much more than just a furniture store; as Cornwall's oldest family business with over 200 years experience, we offer a complete, one stop solution for you: paint and wallpaper (we can even recommend a first class decorator); fabrics, curtains and blinds (both ready made and bespoke made by our own seamstress and installed by our own fitters), floor coverings (laid by our own experienced team), dining, lounge and bedroom furniture; and all those bits and pieces that go to make a home from home.
One of our passions is trying to improve the quality of beds that are provided in holiday homes. Without a good night's sleep, your guests will not return and, worse still, will give you lousy reviews. We believe that we have the most comprehensive range of beds in the county; carefully selected by us to offer the best in comfort and value for money. Whatever your budget, we have the bed or mattress for you. And our Protect-a-Bed range of mattress protectors offer you guaranteed peace of mind that your investment will not be ruined; plus pillows, duvets and bedlinen too.
You can also benefit from our flexible service. We know how difficult it can be to make simple arrangements when you may not live nearby so we try to be as accommodating as possible. We can co-ordinate with your housekeeper or caretaker, or store items for you to collect or we can deliver to you at a time most convenient for you. Nothing is too much trouble; it is all about taking the stress out of dealing from a distance.
We must be doing something right because customers keep returning to us time and time again.
We are just a 'phone call away; ring 01736 363134 and ask for Sue Wilkinson or email sue@alfred-smith.co.uk.
Contact us now for a no obligation chat about how we can help you maximise the return from your investment.